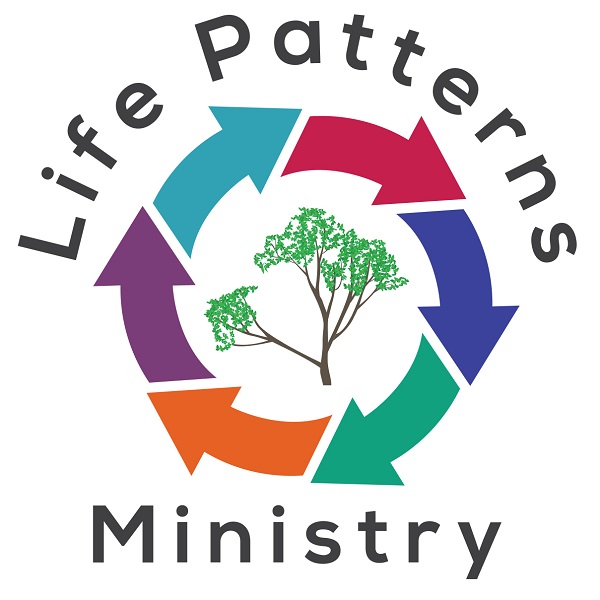 Psalm 23

A Psalm of David.

 1 The LORD is my shepherd;
         I shall not want.
 2 He makes me to lie down in green pastures;
         He leads me beside the still waters.
 3 He restores my soul;
         He leads me in the paths of righteousness
         For His name's sake.
         
 4 Yea, though I walk through the valley of the shadow of death,
         I will fear no evil;
         For You are with me;
         Your rod and Your staff, they comfort me.
         
 5 You prepare a table before me in the presence of my enemies;
         You anoint my head with oil;
         My cup runs over.
 6 Surely goodness and mercy shall follow me
         All the days of my life;
         And I will dwell[a] in the house of the LORD
         Forever.
There were some great quotes in this morning's devotion that spoke directly to me, and I wanted to share them. They come from Streams In The Desert, which is actually a collection of other people's writings as well.
"Never look ahead to the changes and challenges of this life in fear…Do not look ahead to what MAY happen tomorrow.  The same everlasting Father who cares for you today will take care of you tomorrow and every day.  Either He will shield you from suffering, or He will give you His unwavering strength that you may bear it.  Be at peace then, and put aside all anxious thoughts and worries."  Francis de Sales
I wake up every morning and have fear.  It doesn't make sense either.  This fear for which I am STILL trying to dig out the root is illogical to me.  When I go to start a new programming project, or just a day's work that is not routine, I feel fear. It is the change and the challenge that gets to me, which is why the above quote spoke so powerfully to me this morning.
I am still in the midst of my 40 day fast, and I thought God would let up some on what He wanted me to eat, but instead, He has tightened up the ship for the last 2 weeks of this fast. I am hoping that this further discipline will help dig out this root that has been plaguing me for many years now.  As I look back, I have always been afraid when someone changed the project I was working on, or asked me to do something I had never done before.
I know it MUST be something to do with the fear of failure, but HONESTLY, I cannot trace my train of thought far enough into my emotions to figure out why it is unnerving me.  WHAT AM I AFRAID WILL HAPPEN IF I CAN'T FIGURE THE PROJECT OUT???  At this moment, I just don't know!
Now that God has provided this great miracle with my husband's job situation, if only temporarily, this relieves all stress from me to support our family.  No more pressure THERE.  So this must not be related to my financial fears.
Maybe it's due to my personality – a High C on the DISC profile, or a conservative perfectionist when it comes to my work.  I not only don't like change, I can't stand failure. But even knowing this doesn't help me.
Even more strange is that I am NOT this way in all areas – only in my job performance.  I am, weirdly enough, NOT a perfectionist when it comes to ministry to people, nor with Praise & Worship.  Sure, I would like vocals to be tighter and cleaner and have the band together and on the right chords, but I have the PERSPECTIVE of knowing that no matter how great or how awful we may be, nobody's really going to even remember what we sang or played by the evening. (It probably also comes from being a P&W Leader when you didn't have a lot of highly trained or talented people on the team – even a DEAF PERSON in the choir – and so your expectations get a lot lower!)
Maybe I'm missing perspective on this.  Or maybe, this goes much deeper.  Maybe I am connecting my job performance with my identity or my worth, something I have learned NOT to do in ministry.  Hmmmmmm.  That just came to me while I was typing this. And a peace has settled over me as I have said this.
Yes, that must be it. I have been believing that my performance in the "world" still has some bearing on my worth.  If someone blames me for something going wrong in a project, it gets to me like nothing else can. I'm NOT sensitive at all when it comes to ministry.  Somehow, I 'GET' God's grace and mercy in a church situation, but not so much in worldly situations.
What will happen if I fail in my work?  People will think less of me. THAT is what I am fearing.  No, it's worse than that.  'I' will think less of me.  I am still holding myself to a standard of perfection that I would NEVER hold anyone else to.  WOW.
So, I'm imagining that I am unable to do a particular project that I know is in my future which I have been dreading doing. I'm imagining NOT being able to do it. I'm imagining outsourcing the project to someone else who could. Huh.  Not feeling any panic on that.  I DON'T know everything.  I CAN'T do everything.  It's OK for me to fail and make mistakes.  If someone else can't take my imperfection, they'll have to like it or lump it.  I'm very good at what I do, but I WILL make mistakes.
Hmmmmm.  Peace.  Amazing that the one thing that has continued to drag me down and eat at my joy was taken care of while I sat here and wrote about it.  Of course, I'm not naive enough to think that's it – and that I won't deal with it again.  But I now know how to deal with it – and give myself permission to fail, even in the eyes of others. 
And even better, this gives me permission to "unschedule" myself, and to listen to the Lord and respond to what HE wants for me in a day.  If He doesn't want me to work that day, I won't.  If He wants me to work all day, I will. He wants to lead me, now that I am untethered from my own yoke of "making my own way to supposedly increase my own self-worth".  Either way, it will always be a "successful" day, not because of what I have achieved and how I have achieved it, but simply because I listened and obeyed God for that 24 hour period.
Are you trying to be perfect?  Are you beating yourself up over areas of your life that you would treat with grace and mercy if someone else was in your shoes?  Or are you being hard on someone else as a way to deflect so no one will see your own imperfections?  Are you making your life miserable trying to make yourself feel like you are worth something?  I encourage you to seek God's answers to your mysteries, and ask Him to give you your schedule, hour-by-hour, even minute-by-minute, so you can know "true" success and peace.
Penny Haynes