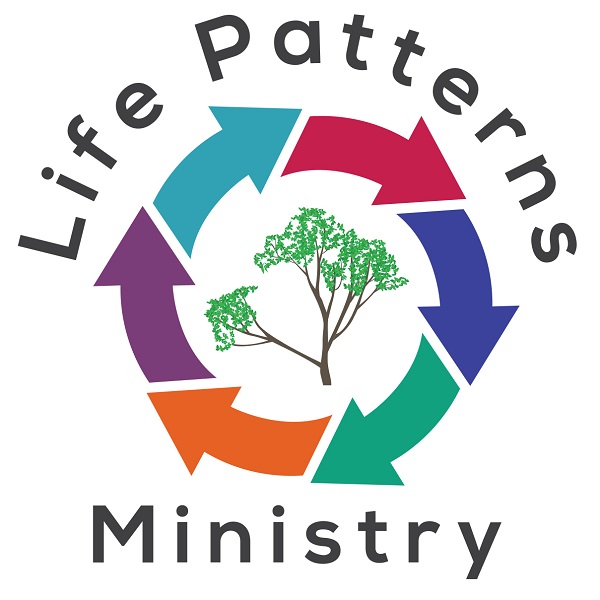 6Do not be anxious about anything, but in everything, by prayer and petition, with thanksgiving, present your requests to God. 7And the peace of God, which transcends all understanding, will guard your hearts and your minds in Christ Jesus.  Phil 4:6,7
Almost all Christians have heard these verses and would love to say they always pray their worries away to God, give thanks and receive peace that guards their hearts and minds.   In honesty, most of us would respond to this verse by saying:  "Easier said than done!".   But I want to point something out to you in this passage from Philippians which should make this a little more practical. 
Let's read the verses directly before and after this section, and things will become much clearer.  Verses 4 and 5 say:
4Rejoice in the Lord always. I will say it again: Rejoice! 5Let your gentleness be evident to all. The Lord is near. 6
Paul's first instruction is to rejoice always.  He even says it twice.  Why should we rejoice?  For one reason only – THE LORD IS NEAR. 
Think this through – if God is near, He knows your condition and your situation.  He is the God of the universe, and nothing escapes His notice, nor EVER surprises Him.  It is not like God is going to look at your present circumstances and say, "Hmmmmmm.  Never dealt with this one before.  This is a reeeeeaaaaal head-scratcher.  Huh! Wonder what I'll have to do?" 
Combine your acknowledgement of His omniscience with the fact that He IS all-powerful.  If He can raise Jesus from the dead, part the Red Sea, transport people immediately from one place to another, I THINK He can probably handle your situation.
Now add in His loving devotion to you, which He compares to a mother's love for a child.  Isaiah 49:15,16 says 
15 "Can a mother forget the baby at her breast
       and have no compassion on the child she has borne?
       Though she may forget,
       I will not forget you!

 16 See, I have engraved you on the palms of my hands;
       your walls are ever before me.
So when you are tempted to worry, remember that this all-knowing, all-powerful and everloving God is NEAR to you, right where you are!  You will only worry when you erroneously think that YOU are the only one mindful of your situation, and that YOU are the only one responsible for making everything right again.   It is GOD who is responsible for making it right again.  You are ONLY responsible for putting your faith and trust in Him.
So, now that you are not going to worry, what are you going to fill your mind with so those worrisome thoughts don't come back?   Ah, I thought you would never ask!  Now let's look at verses 8 & 9 from Philippians 4:
 8For the rest, brethren, whatever is true, whatever is worthy of reverence and is honorable and seemly, whatever is just, whatever is pure, whatever is lovely and lovable, whatever is kind and winsome and gracious, if there is any virtue and excellence, if there is anything worthy of praise, think on and weigh and take account of these things [fix your minds on them].   

9Practice what you have learned and received and heard and seen in me, and model your way of living on it, and the God of peace (of [e]untroubled, undisturbed well-being) will be with you. (Amplified Bible)
Paul doesn't miss a beat – he even tells us how to replace those useless, won't-help-us-at-all thoughts.  We are to focus on whatever is TRUE (agrees with the scripture) and positive and kind and loving and gracious and PRAISE WORTHY, and FOCUS OUR MINDS ON THEM.  Be proactive!   This can be
remembering scripture,
thanking God for present blessings and past acts of power and deliverance, 
praising and worshipping Him for who He is with songs
Paul says, don't just THINK about these things – DO these things.  Think about how you can live out what God has worked into your life by the power of His Holy Spirit.  What can you do for someone else that is loving, kind, gracious, generous?  What can you do for Him today to minister to God and bring Him joy? 
Lastly, if you focus on these positive and faith-affirming things, and act in faith-affirming ways, the God of peace will BE WITH YOU.  Remember why we rejoice in the first place?  Because God is near!  But this time Paul reminds us that He is the God of peace, and will bring peace to us as we praise and worship Him with our thoughts and actions. 
Think of worries as unclean spirits which, once cast out of a man, must be replaced by the Lord's Holy Spirit. (Matthew 12:43-45)   If you try removing the worries without replacing them with godly thoughts, the worries will come back, often in greater numbers and frequency.
So how do we deal with worries?
Rejoice, because the Lord is near – near enough to climb into His lap and lay your head against His chest.
Remember that the Lord is all-knowing, all-powerful, and eternally devoted to you, and can be trusted with your situations.
Fill your mind with faith-affirming scriptures, songs, meditations and thoughts so the negative, useless worries have no place to return.
Act on those positive thoughts and make a conscious effort to do something for the Lord or for others. 
My final verse for you is Isaiah 26:3 –  
You will keep him in perfect peace,
      Whose mind is stayed on You,
      Because he trusts in You.
Don't forget for one second that YOU have control over your thoughts.  You may have given up that control and become undisciplined in that area, but you can regain that control whenever you want.  Make it your disciplined determination to stay peaceful by keeping your mind focused on God and faith-affirming thoughts that help you to truly trust in Him.
Penny Haynes