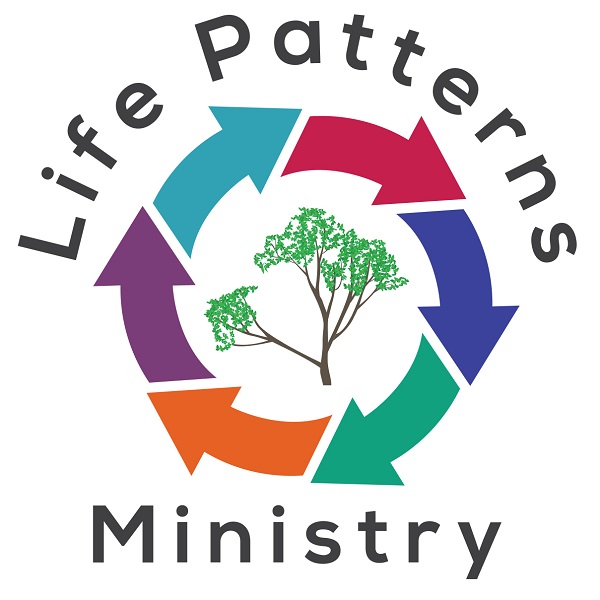 Satan may be a scary guy, as are his minions, but they're not the worst enemy.  Mass murderers and psychopaths may be running free among the crowds, but these are not the things that frighten me the most in life.  No, I am frightened most by myself, my own thoughts, desires, and weak flesh.
The thing that freed me from my cycle of depression was the knowledge that the grass truly isn't greener on the other side of the fence.  What God has provided for me at this moment is all I NEED, not necessarily want.  I recognized that I would not die without the things I DESIRE, and acknowledged that most other people are also doing without the things I crave.
I had originally fallen into the pattern of dreaming and fantasizing about an alternative life which made my "real" life pale in comparison.  It made me unable to appreciate all that I actually had because I was always looking for something "more".  Sometimes I feel like Yoda was talking about me when he said about Luke Skywalker:
All his life has he looked away… to the future, to the horizon. Never his mind on where he was. Hmm? What he was doing. Hmph. Adventure. Heh. Excitement. Heh. A Jedi craves not these things. You are reckless."
Now, granted, my imagination and ability to dream is a major reason for my success as a programmer.  I think about how things are and figure out how they could be better.  I thought I could do that with my life as well – but it doesn't work that way.  I have no control over others, so that kinda wrecks my plans to transform my life into something better.  That's probably why I love programming so much – I can dream and then make it a reality.
In the past few days, God has revealed to me my submerged weaknesses again.  Did you know that when God "tempts" us, it is not to lead us into sin, but to reveal to us the sinful leanings we harbor just beneath the surface?  I hate the fact that these things still reside in me, that they can tempt me, that they can distract – and even worse – potentially destroy me.
And yet, before the temptation came, God provided a way of escape in the form of His Word coming to me from 2 different places saying the same thing.  When you sin, or are tempted to sin, RUN TO GOD, not away from Him.  When your heart condemns you, God is greater than your heart – RUN TO HIM.  He is your refuge, your strong tower, your strength and your stronghold.
I know I'm very legalistic and hard on myself when it comes to my thoughts and actions.  The Holy Spirit will convict me when I digress from His ways, and that's fine. But then Satan jumps in behind Him and starts condemning me and making me feel like a failure who will ALWAYS fail and fall back into old sinful ways.  That's how Satan isolated me and trapped me into depression in the first place, making me feel unworthy to come before God's throne for mercy and help.
So, even though I haven't sinned on the outside, I can feel my mind and flesh straying, looking for something I don't have and probably never will.  The old negative thoughts are rising up, looking to see if I will take the bait and be caught.  But THIS time, I am running TO God, not isolating myself and running away from God.  I am CRYING OUT to God to protect me from myself and the selfish desires I harbor at all times.
I went from panicked self-loathing, staring at mental images of a life shattered by my possible sins, to calm, rational thinking, knowing my God is bigger than my sinful nature and my fear.  I also know that if I don't run to Him daily, I could give in to those sins.  I MUST remain dependant on Him – He is my only hope.
I don't know what your secret sin is, or sinful tendency, but I encourage you to face it head on.  Accept the correction of the Holy Spirit's leading, but REBUKE the condemnation that Satan tries to heap on top of you after it.  Confess it, allow him to forgive and purify you, knowing He is faithful to keep and guard you (your life, your mind) because you have committed yourself to Him.
"If we confess our sins, He is faithful and just to forgive our sins and purify us from all unrighteousness." (1 John 1:9).

For I know whom I have believed, and I am certain that he is able to keep that which I have committed unto him, against that day. (2 Tim 1:12)
Here's to facing our worst fears about ourselves – and knowing that through God, we are victors, not victims.  He is stronger than any foe we face – even the foe of ourselves.
I have attached an audio of scriptures to encourage you and fill your mind with His Word to fight off the sin that wants to rise up.
If you do what is right, will you not be accepted? But if you do not do what is right, sin is crouching at your door; it desires to have you, but you must rule over it." Genesis 4:7

Then I acknowledged my sin to you and did not cover up my iniquity. I said, "I will confess my transgressions to the LORD." And you forgave the guilt of my sin.
Psalm 32:5

I confess my iniquity; I am troubled by my sin.
Psalm 38:19

Wash away all my iniquity and cleanse me from my sin. For I know my transgressions, and my sin is always before me.  Psalm 51:2,3

Psalm 51, 10 – 17
 10 Create in me a pure heart, O God,
   and renew a steadfast spirit within me.
11 Do not cast me from your presence
   or take your Holy Spirit from me.
12 Restore to me the joy of your salvation
   and grant me a willing spirit, to sustain me.

 13 Then I will teach transgressors your ways,
   so that sinners will turn back to you.
14 Deliver me from the guilt of bloodshed, O God,
   you who are God my Savior,
   and my tongue will sing of your righteousness.
15 Open my lips, Lord,
   and my mouth will declare your praise.
16 You do not delight in sacrifice, or I would bring it;
   you do not take pleasure in burnt offerings.
17 My sacrifice, O God, is a broken spirit;
   a broken and contrite heart
   you, God, will not despise.
Penny Haynes