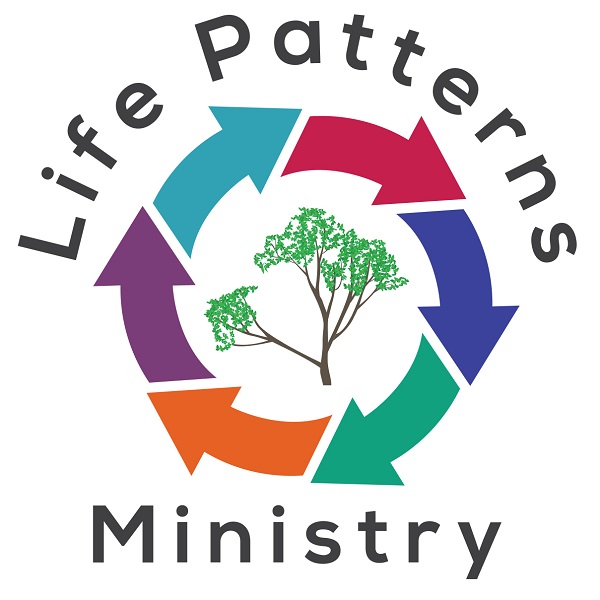 I have been building my hope on lesser things instead of on Jesus' blood and His righteousness (as the hymn lyrics go).  That's why I have been experiencing panic attacks of late, and irrational and illogical thought patterns.  In the midst of this 40 day fast I've been on, God has been very faithful to break off some strongholds in my life, and continues to do so – but not before shaking my life until whatever is not of Him starts falling off!
As some of you know, my husband has been out of full-time work since October of 2009, with the exception of a 2+ month project.  God has provided Ronnie with short-term projects and part-time work, while also providing me with one main web programming & audio/video client that allows me to bring in just enough to keep us going, along with my husband's unemployment.  God even blessed me with 7 weeks where I basically made twice what I make right now, giving us the ability to put some money in the bank for emergencies, and pay off my last credit card.
Now check out this strange train of thought I was experiencing.  Throughout my marriage, I would try to make sure there was $1000 in the bank account.  That made me feel safe that we could always pay bills.  If it dropped below that, I would panic.   But $1000 was my "safety net" of sorts.
Well, during the 7 weeks when I made twice my normal amount, at one point, my bank account balance actually said $6,000+ (don't get too excited – I owed much more than that in credit card and home equity loans).  I paid off my last credit card balance ($2,000+), but saved the rest of the money instead of paying down a large chunk of my business loan.  ALL OF A SUDDEN, I didn't like seeing the bank account go below $4,000, or I would panic.   Notice, it used to be $1000 was my comfort zone – but NOW I was unhappy and frantic if I went under $4,000!
I couldn't understand my paranoia and illogical thinking.  Why was $1,000 in the bank no longer a comfort zone?  Why was I clinging to this money like my life depended on it?  It was making me miserable, especially since my earnings were cut in half after those 7 weeks, and there was no way to keep that amount in there or build it up more.  I was OBSESSED with money like I've never been in my life!
THEN GOD BROKE ME.  We got a letter from an outsourcing company appealing my husband's unemployment benefits.  It was unheard of, illogical, petty, and totally without merit – but they STILL filed an appeal to take his weekly benefits away, and even worse, if they won, WE WOULD HAVE TO PAY BACK WHAT HE HAS BEEN PAID!
I was so nervous I was making myself sick.  Ronnie seemed calm, but as the time came closer, he started worrying some. I kept asking God why I was freaking out.  What was I afraid of losing?  And finally He showed me – I was afraid of losing my house and everything we had.  He also showed me that I had begun to trust in the money in my bank account and my ability to make money INSTEAD OF TRUSTING IN HIS DAILY PROVISION.  I was storing up my manna, and it was stinking to high heaven because it was rotten – and I was sick from eating rotten manna!
So I had to make a conscious decision – if He was going to take our house, our bank account, everything, I would be ok with it.  I was going to made the decision to trust Him.  If we had to start over with nothing, it would just be another journey in this adventure with God, and I would trust that He would direct us and that souls would be saved and lives would be changed into the image of Christ because of it – if we were obedient with a good attitude.
Today was the telephone hearing.  I had already called the outsourcing company several times.  Everyone there said they would not and could not repeal the Appeal to take away Ronnie's benefits as late as this past Thursday.  They were rude, or did not return calls. I knew we had absolutely no control over them or this situation, and we were at the mercy of God's hand.  I kept asking people to pray for God's favor in this trial and the heart of the person in charge. I hoped that the woman Ronnie actually had worked with could make a difference.  But then God gave me these words:
My hope is built on nothing less than Jesus' blood and righteousness.
I dare not trust the sweetest frame, but wholly lean on Jesus' name.
On Christ the solid rock I stand, all other ground is sinking sand –
ALL OTHER GROUND was sinking sand.
He showed me that I had started relying on and trusting in my bank account instead of Him. He showed me that neither the woman at Ronnie's work nor the woman in charge of the hearing were who I should be trusting in.  I was to trust in nothing less than Jesus' blood and righteousness – only in the prayer I would pray in His name, only in the power of my Lord to sovereignly intervene in a supernatural way, only in Jesus to somehow defend us.  I was to trust in HIM ALONE.  So I sang that hymn all morning long, over and over and over again.
1pm today the phone hearing occurred.  I got a call from Ronnie and he said that the company trying to take away his benefits CHANGED THEIR MIND AT THE LAST MINUTE and said they were repealing the Appeal!  My husband NEVER HAD TO DEFEND HIMSELF – Jesus sovereignly intervened and CHANGED THE MIND OF THE ACCUSER!  It never occurred to us that this option might happen, but it DID!
Then it gets better.  My husband was offered a job interview this same morning.  It went well and they immediately sent him for a second interview (after the telephone hearing).  They really liked him.  So they sent him back to the first place to get set up.  They have offered him a good salary for a short term project – enough to take care of us for the next few months!  We can definitely now say:
Now to him who is able to do immeasurably more than all we ask or imagine, according to his power that is at work within us, 21 to him be glory in the church and in Christ Jesus throughout all generations, for ever and ever! Amen. (Ephesians 3:20,21) 
So what have I learned? 
That God will show you what the root of your problem is by exascerbating it (making the problem WORSE), until you come to grips with the issue. 
He will NOT allow you to trust in something other than Him without dealing with it in a way that will definitely get your attention. 
But most of all, we are not to build our hope on anything less than the day to day, minute by minute grace and mercy our Saviour offers us.  We can't hoard it or save it for another day.  We can only live for Him moment by moment, listening for His voice and obeying as He commands.
What is God trying to show or teach you right now?  What struggle is He trying to use to show an underlying hindrance in your relationship with Him?  Ask Him to make it plain and be willing to receive whatever answer He reveals.  It will be so worth it!
Penny Haynes