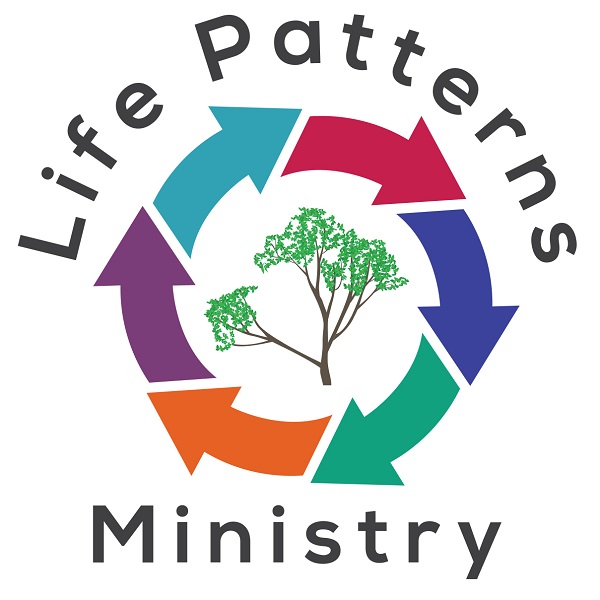 I found another interesting set of passages that throw a new understanding on Jesus' command not to worry.  Again, I am looking at the passages directly preceding the well-known verses everyone quotes.  They clarify and expand the reasons why we worry, and how we can overcome worry.
Matthew 6:25 – 34 says:
 25"Therefore I tell you, do not worry about your life, what you will eat or drink; or about your body, what you will wear. Is not life more important than food, and the body more important than clothes? 26Look at the birds of the air; they do not sow or reap or store away in barns, and yet your heavenly Father feeds them. Are you not much more valuable than they? 27Who of you by worrying can add a single hour to his life[b]?

 28"And why do you worry about clothes? See how the lilies of the field grow. They do not labor or spin. 29Yet I tell you that not even Solomon in all his splendor was dressed like one of these. 30If that is how God clothes the grass of the field, which is here today and tomorrow is thrown into the fire, will he not much more clothe you, O you of little faith? 31So do not worry, saying, 'What shall we eat?' or 'What shall we drink?' or 'What shall we wear?' 32For the pagans run after all these things, and your heavenly Father knows that you need them. 33But seek first his kingdom and his righteousness, and all these things will be given to you as well. 34Therefore do not worry about tomorrow, for tomorrow will worry about itself. Each day has enough trouble of its own.
Now, I don't think Jesus could be any clearer in His teaching. He makes some great points:
God takes care of birds, grass, flowers – don't you think you are quite a bit more valuable to Him than those objects? 
Can you actually DO anything about the problem by worrying?  It is completely useless, as useless as trying to add another hour into a 24 hour day.
Every day is going to have trouble – that's guaranteed.  So you MUST learn how to deal with each day's trouble in a healthy, godly manner.
The bottom line is to seek God's kingdom – focus on God, discovering and obeying His Word and His will for your life – and all of the things you NEED (absolutely must have) will be provided for you.
Now hearing and understanding the logic of these statements is all well and good, but the problem is that worrying STILL plagues most of us.    Why?  Because we don't understand what it means to LIVE OUT seeking His Kingdom and His righteousness.   Let's look at the previous passages in Matthew 5 & 6 to explain what I mean.
Matthew 5 starts by explaining:
who will be "blessed",
that we are to be salt and light in the world,
that we can only fulfill the law by being RIGHTEOUS (that means attaining right standing with God through our faith and trust in God, not by adherence to a set of rules and regulations)
how to be righteous by obeying the spirit of the law in regard to murder, adultery, divorce, oaths, revenge, and loving our enemies (we can commit murder and adultery in our hearts without doing it in our outward bodies and breaking external laws)***Note: To cut off any condemnation Satan may be throwing at you as you are reading these words, the ONLY unforgiveable sin is NOT BELIEVING UPON THE LORD JESUS CHRIST for forgiveness of your sins.  Murder, adultery, divorce – in real life or even just in our hearts – are forgiven when we truly repent and turn from our sin.  If you have done any of these things, as many of us have, and have asked God for forgiveness and have turned from your sin and returned to God, there is no more condemnation for you. If you continue to feel any, it is simply a lie from Satan to keep you in depression and destroy you.
Then in Matthew 6, notice the progression of instructions the Lord provides:
Give to the needy.  Chances are, no matter how bad things are to you, there is someone in worse shape than you.  Finding someone in that situation and sharing with them from what God has provided for you will stretch your trust in the Lord's provision ("but Lord, WE need that money…"), but you will be amazed what God will provide for your need in return.  The challenge is that you will never know this type of miracle of God's provision until you try Him in this way.
Pray.  Jesus was specific in the type of prayer, as the Lord's Prayer follows next.   How do we pray?

Father, YOUR will be done, not MY will.  I think things should be handled THIS way, but I'm going to give up my demand of how things should go and accept whatever way YOU deem is best. 
Give us provision for today.  Meet our need for sustenance – food, clothes, supplies, housing, etc. 
We acknowledge specifically by name our sins and shortcomings and ask for Your forgiveness.
We acknowledge by name those who have wounded and betrayed us, and we extend to them the same forgiveness for which we just asked You.

Fast.  Jesus doesn't go into why to fast.  He just assumes that we will fast. He also promises that God will reward our fast that is done in secret, with a good attitude. *** I must admit that I don't fast (giving up food is hard for me), and God is challenging me in this area.
Don't put your hope or trust or value in anything in this world.  Earthly things die, rust, decompose, are stolen, and if we "treasure" anything in this world, we will CONTINUALLY face heartache and disappointment.  Think about it – what causes our depression, fear and anxiety?  Stuff in this world.  We CANNOT SERVE TWO MASTERS, the world and God.  We have to decide to serve and trust in God, not be a slave to anything that is on the earth, including our family, our church, our job, or our possessions.  *** Another tough thing to do…
Once Jesus established what our daily life in the Lord should look like, THEN He emphasized that we should not worry.  This makes perfect sense now, following the other passages.   If we are trusting God enough to
give to the needy

and believe God will provide for us,

pray

and ask God for what we need and believe God will provide for us,

fast

, believing God will allow us to hear, know and obey Him better

seek God and His righteousness first

, and stop pursuing and placing value on things and people that are here today and gone tomorrow
then we will not worry. 
So don't bother trying to stop worrying.  That's impossible.  Instead, spend your time taking care of the needs of those around you when God leads you, pray and ask for God's provision, fast for needs as God leads you, and seek to know, understand and obey God more.   If you are doing these things, you won't have time to worry.  But as always, this is  a CHOICE you must make and discipline yourself to act upon daily.
Father God, help us to convert every worrisome thought into an act of kindness for someone else, a TRUSTFUL prayer for your provision, a fast for the concerns that really stress us out, and most importantly, time spent with You, reading your word, singing your praises, and listening for Your voice.   You are faithful, you are true, you are loving, you are good.  And I CHOOSE to trust You today.  In Jesus' name, amen.
Penny Haynes