To schedule an appointment, click on the link below: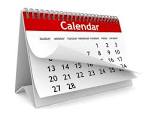 https://calendly.com/pennyshaynes
Sunday afternoon appointments can be scheduled by contacting Penny directly. You must first complete and return your Counseling Services Agreement and Notice of Privacy Policies (see below).
You can purchase your session by getting a monthly membership, which includes one (1) 50 minute individual session per month PLUS 10% discounts on any additional monthly services.
Or you can purchase individual sessions or discounted bundled sessions at the Store
You can save yourself up to 8 sessions by first completing the online Temperament Analysis Profile for $50. It is 95.7% accurate and Temperament Therapy is 93% successful. The analysis will provide me with almost all of the information I need to begin helping you.
I will also use Life Patterns therapy, which is a very simple, quick and efficient technique to help you understand yourself, why you do what you do, and how to change your behaviors permanently.
Life Patterns can also help heal traumatic memories that are affecting you in your every day life.
There is a discounted bundle for the Temperament Analysis Profile plus two sessions to go over it for $150.
If you are local to the Atlanta area, you can meet with me in person at our church, Ministry House, 347 Holly Street, Canton, GA 30114.
For virtual sessions, we can meet via  Zoom.us or alternatively, by phone.
PLEASE DOWNLOAD THE CounselingServicesAgreement-NoticeOfPrivacyPolicies and sign it ON PAGES 7 & 11 and complete the Client Intake Form.   This explains your rights and the limitations of counseling.  Once it is signed, you can scan (or take a picture of the signature pages) and email the document(s) to Penny using the Contact Penny form.
I look forward to meeting with you and helping you see how God designed you.  Take your first step toward spiritual freedom and the fulfillment of God's call on your life.
To schedule an appointment, click on the link below: