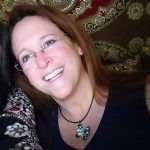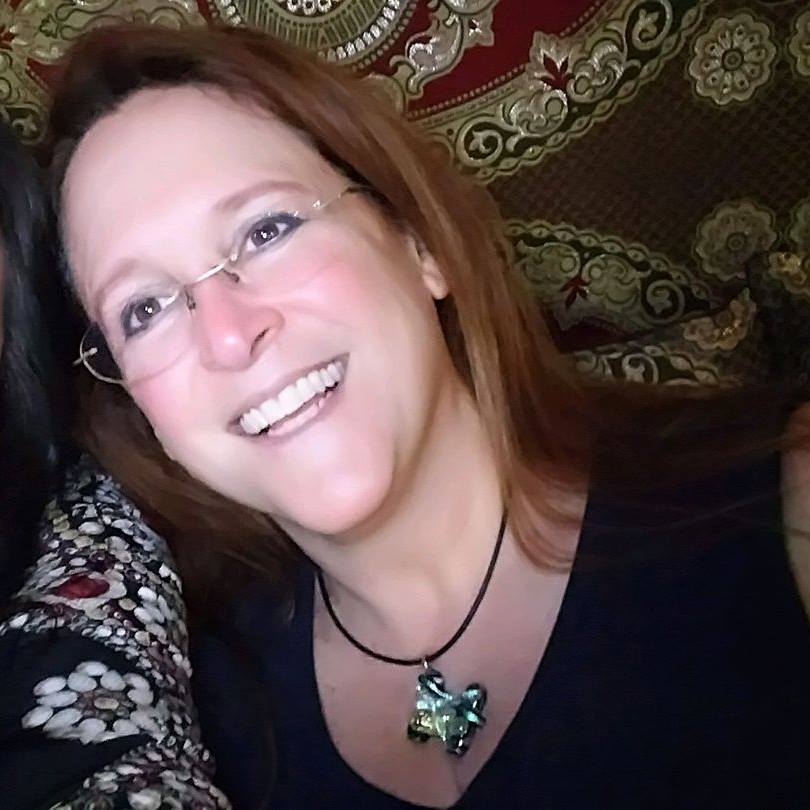 Ministry & Counseling

Life Patterns Ministry – Licensed Pastoral Counselor through the National Christian Counselors Association.
Certified Alcohol & Drug Counselor (CADC II) – Certificate # 1348
Certified Clinical Trauma Professional (CCTP) Certification #165768
Georgia Certified Anger Management Specialist (CAMS I)
SASSI (Substance Abuse Subtle Screening Instrument) Certified Administrator
Co-Founder of RPM Ministries, Inc., a 501(c)3 that is the parent of:
– Ministry House, which is a church for people in recovery from hurts, habits and hang-ups including issues like depression, anger, eating disorders, substance abuse, codependency, etc.  I co-pastor the church with my husband, Ronnie, sharing the responsibilities of teaching, preaching and leading.  I also lead Praise & Worship.
Celebrate Recovery is a Christian 12-Step program based on the Beatitudes, which is Ministry House's main ministry.  We have large group and share group meetings, and offer 9 month men's and women's Step Study groups as well.
– Good Shepherd Recovery House  is a 9 – 12 month men's regeneration program for substance abuse in Jasper, GA opened by RPM Ministries.  I serve as administrator and a counselor, and my husband is the Executive Director.
Koinonia Communities is my non-profit dedicated to providing emergency, temporary and permanent housing, ministry and training for the homeless. This is my dream, my long term goal. Our hope is that Koinonia will join Good Shepherd on their 36 acres in 2019.
I am a founding member of Bethesda Community Clinic, a low-cost Christ-centered non-profit medical clinic in Cherokee County, GA for the uninsured and low income.
I served on staff as Media Director for World Harvest Church in Ball Ground, GA (the church is no longer active).  I directed, edited and produced the church's television show.  I also served in various leadership and pastoral positions. I was licensed as a minister there in the late 1990's.  World Harvest Church References

My husband and I also authored the 13 week discipleship curriculum, Firm Foundation.
Education & Certification

Furman University – Bachelor of Arts in Religion
Teamwork Bible College – Bible College Graduate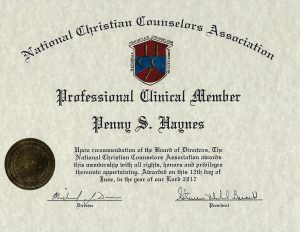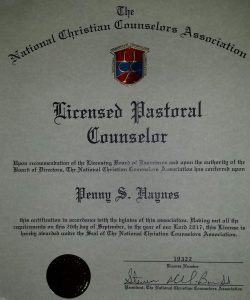 NCCA (National Christian Counselors Association) – Licensed Pastoral Counselor training and accreditation – 2017 – 2018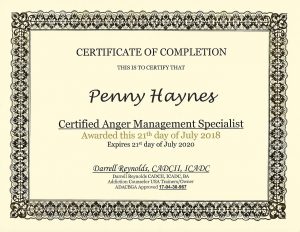 Georgia Certified Anger Management Specialist – 2018
SASSI Certification – The SASSI Institute – 2018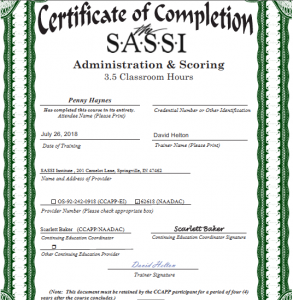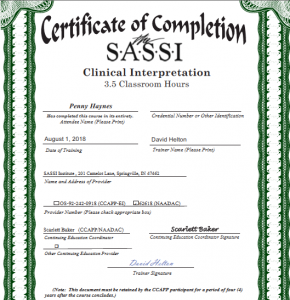 Alcohol and Drug Abuse Certification Board of Georgia (ADACBGA) – Certified Alcohol & Drug Counselor (CADC II, E-CADC) – 2019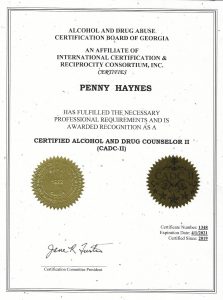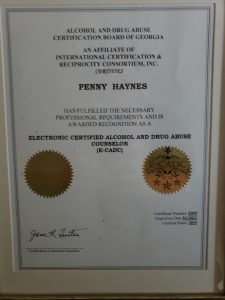 Dr. John Mauldin – Life Patterns Coach Certification training
Team Jesus Ministries – Renewed Ministerial License in 2012.