CRAZIFIED is what you become when you live life by your emotions, and your feelings and/or actions remain out of control.
GLORIFIED is what you become when you live life by the leading of the Holy Spirit, and your feelings and/or actions reflect Jesus' presence and power.
This series of ebooks are designed to deal with specific issues that derail your ability to live for the Lord.  If you do not have control over your thoughts and actions, you cannot consciously submit to His will.  If you are obsessing over a particular problem, you will not be capable of focusing long enough to listen to and obey God.
These short volumes will get right to the point and provide you with very practical tools you can begin using immediately to overcome these challenges in your life.  The goal is for you to go from Crazified to Glorified, reflecting Jesus Christ's characteristics and qualities in every area of your life.
Paid Members have access to ALL ebooks, audios, videos and courses.
Otherwise, you can purchase any of the ebooks in the series in our Store.
They are also available on Kindle on Amazon.
---
---
If you find yourself overreacting to situations and losing control of your emotions and actions, then this book is for you. 
It clearly explains why what you have been doing does not and will never work.  This ebook provides you with practical scriptural tools to retake control over your thoughts.  It will help you regain self-control so you can redirect yourself to work on the healing of the underlying issues.
click below to preview the ebook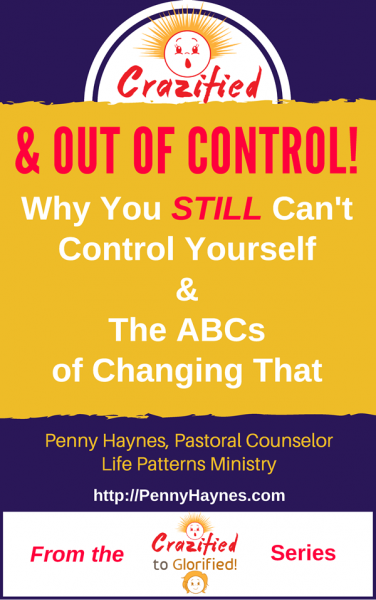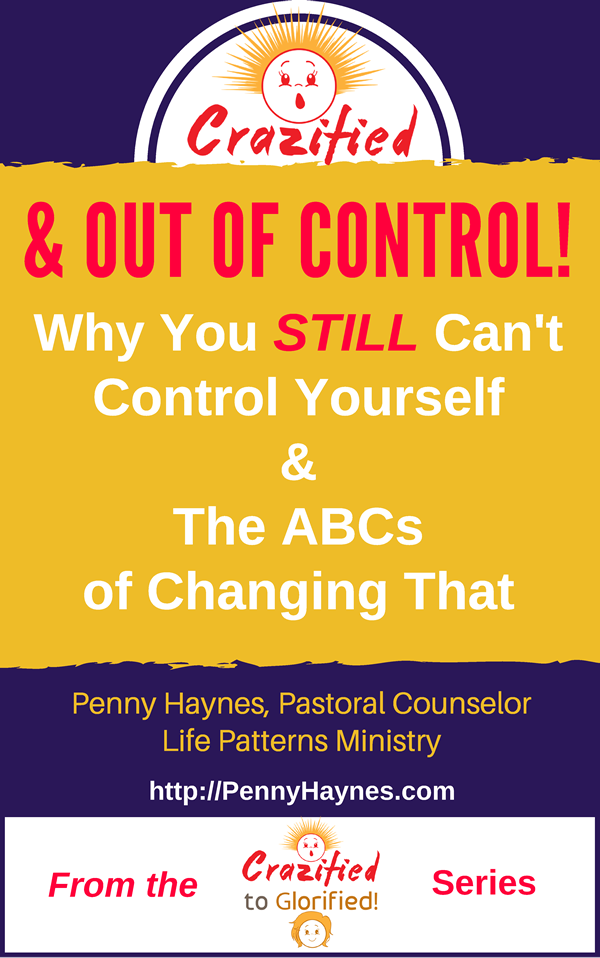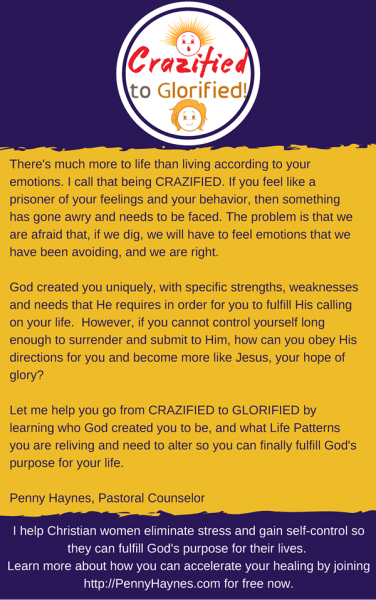 ---
The second installment in the CRAZIFIED to GLORIFIED Series was written as a fulfillment to a promise I made to the 2300 women currently in my Christian Women with Depression Facebook group.
The number one thing you wanted to know was why you can't make friends. You are not alone.  If you Google "Why don't I have any friends?" there are over 98 million results.  There are a lot of other people who feel like you do. This book explains why you feel that way and explains how to change that.  You don't have to remain lonely and feel like you will always stay that way.