JOIN for FREE now
or continue reading below
to learn more…
---

I am Penny Haynes, Pastoral Counselor, specializing in Temperament Therapy, Life Patterns, and Christian 12-Step Recovery.  I've been healed of depression, anxiety, fear, codependency, childhood trauma and an eating disorder, so I know first hand the power of God to transform your life.  I help Christian women eliminate stress and gain self-control so they can fulfill God's purpose for their lives.
God created you with a unique temperament, with specific strengths and weaknesses, as well as needs that must be met.  Stress happens when those needs are not met. Since most people have no idea what their needs are, I use
---
Temperament Therapy
a Temperament Analysis Profile,  which has a proven accuracy of 95.7%, and
Temperament Therapy, which has a 93% success rate,
to show you exactly how God designed you, and how to meet your God-instilled, inborn needs in a balanced and godly way.
---
Life Patterns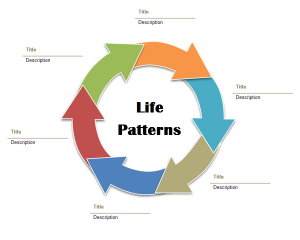 I also use Life Patterns Therapy to show you why are you are repeating the same cycle over and over, where it originated, how to eliminate it, and how to be free to choose new and healthy decisions.
I help you heal painful memories so you can release the related emotions and move forward.
---
Learn more…
Introductory courses on Life Patterns (28 lessons).
Weekly messages and devotions.
Participate in forums, groups, teleconferences and webinars.
As an additional BONUS, get the first ebook in my CRAZIFIED to GLORIFIED! series:
Crazified & Out of Control:
Why You STILL Can't Control Yourself
& The ABCs of Changing That