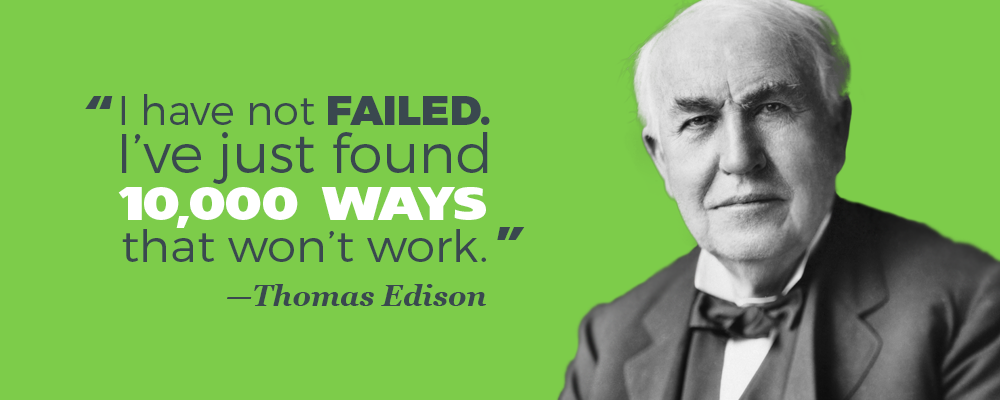 A lot of people really struggle with making mistakes, messing up. It can plunge them into despair, make them feel hopeless of ever getting things right, and  anxious about the repercussions on their life. These reactions to failures can come from our own perfectionistic temperament, or from an upbringing where being perfect was the way to get acceptance, or a misunderstanding of what God means about being perfect like He is perfect.
But God showed me a few things that have transformed how I view mistakes.
God knew I was going to do that BEFORE He even let me be born. He knew all my days before I was born. So He took that into account in His plan for me, and it didn't take Him by surprise. He is not shocked that I did it, nor does He look down on me for it.
Psalm 139:16 – You saw me before I was born. Every day of my life was recorded in your book. Every moment was laid out before a single day had passed.
He is NEVER disappointed in ME, as His beloved daughter. He may be disappointed in my actions or thoughts, but no matter what I do and think, He still loves me simply because I am His daughter. (I think of how I feel about my children when they do things that disappoint me, and how that doesn't change my love for them.)
Zephaniah 3:17 The

Lord

your God is with you,

the Mighty Warrior who saves.




He will take great delight in you;

in his love he will no longer rebuke you,




    

but will rejoice over you with singing."

God doesn't expect behavioral perfection from us. He knows we do not have it in us. That's why Christ had to die for our sins, past, present and future. Plus, our attempts to be perfect stink to high heaven (literally) to Him, because He doesn't want our fleshly attempts at being righteous apart from His grace. He wants us to offer Him our failures, to be vulnerable and honest, so He can have intimate fellowship with us, forgive us for our sins, and then EMPOWER US to get it right by His Spirit, not our flesh.  In other words, what He wants is a broken spirit and a contrite heart – that He will never despise – because it causes us to depend upon Him and His strength instead of ourselves and our own strength.


Psalm 51:1Have mercy on me, O God, because of your unfailing love.
Because of your great compassion, blot out the stain of my sins.
2Wash me clean from my guilt. Purify me from my sin.
3For I recognize my rebellion; it haunts me day and night.
4Against you, and you alone, have I sinned; I have done what is evil in your sight. You will be proved right in what you say, and your judgment against me is just.a
5For I was born a sinner—yes, from the moment my mother conceived me.
6But you desire honesty from the womb, teaching me wisdom even there.
7Purify me from my sins, and I will be clean; wash me, and I will be whiter than snow.
8Oh, give me back my joy again; you have broken me—now let me rejoice.
9Don't keep looking at my sins. Remove the stain of my guilt.
10Create in me a clean heart, O God. Renew a loyal spirit within me.
11Do not banish me from your presence, and don't take your Holy Spiritd from me.
12Restore to me the joy of your salvation, and make me willing to obey you.
13Then I will teach your ways to rebels, and they will return to you.
14Forgive me for shedding blood, O God who saves; then I will joyfully sing of your forgiveness.
15Unseal my lips, O Lord, that my mouth may praise you.
16You do not desire a sacrifice, or I would offer one. You do not want a burnt offering.
17The sacrifice you desire is a broken spirit. You will not reject a broken and repentant heart, O God.


We LEARN from our failures. There is no shame in getting things wrong. It is the method by which we mature – facing problems, failing, trying something new. He doesn't despise our failures like we or others do, but desires us to become wiser because of them through the wisdom of the Holy Spirit.
Proverbs 4:5

Get wisdom, get understanding;

do not forget my words or turn away from them.


6 Do not forsake wisdom, and she will protect you;

love her, and she will watch over you.


7 The beginning of wisdom is this: Get[a] wisdom. Though it cost all you have,[b] get understanding.
8 Cherish her, and she will exalt you;

embrace her, and she will honor you.


9 She will give you a garland to grace your head

and present you with a glorious crown."
When you replace the lies and misunderstandings with these truths, your failures will hurt less, and you can find mercy and wisdom from God to endure and benefit from any mistakes. You don't have to listen to the other voices that try to condemn you, from within and without, because God's word on the subject is the LAST word. If He is not ashamed of your mistakes, you don't have to be either.