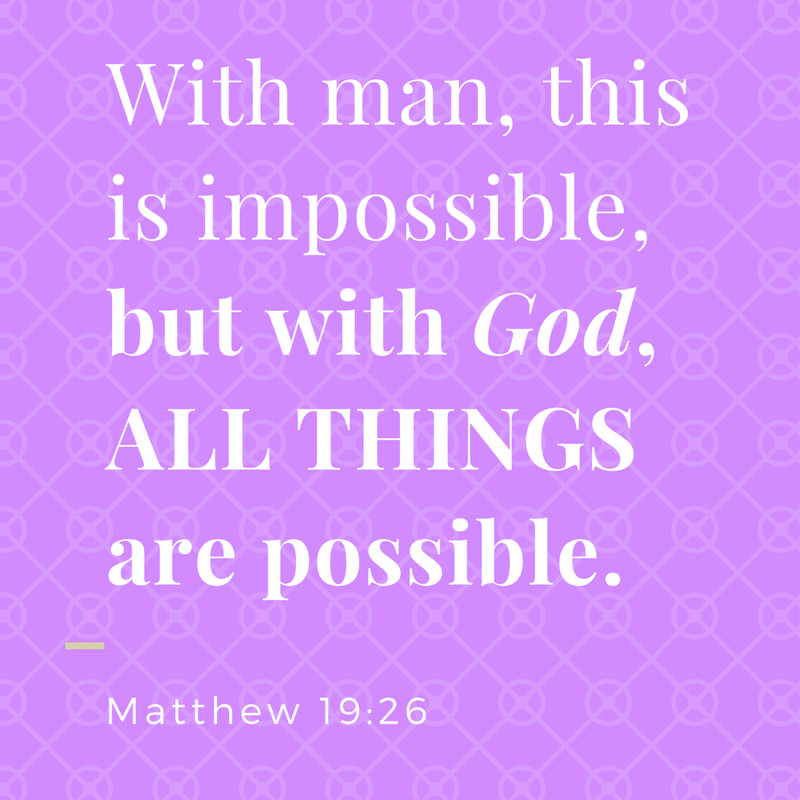 Starting out on a new journey in unknown territory can either be invigorating for some or terrifying and paralyzing for others.  I fall more into the latter category.  "Unknown = possibility of failure" in my eyes, or at the very least, being uncomfortable (which is what most of us avoid like the plague).
Starting this new phase of my ministry, where everything depends on me from a worldly standpoint, can really stress me out.  I feel that underlying current of "what ifs", not loudly screaming but whispered by the voice of my fears.  The big one that I know is plaguing me is "what if I can't find enough counselees and members to support myself and our ministries?"
If I am to move into doing this full time so I can also work toward creating the Homeless community which God has called me to build (Koinonia Communities), and also counsel more at Good Shepherd Recovery House (our Men's Recovery House) and other future women's recovery houses, then God has to provide the income.  Neither my husband nor I have ever taken any money for pastoring our church, Ministry House, so when I eventually leave a corporate position, we will be living solely by faith. That is admittedly somewhat scary.
But then God reminds me of His enduring faithfulness to me and others I know.  When I needed the money to take my courses to get my Pastoral Counseling License, I had no idea where that money would come from.  Then I did my taxes, and for the first time in our lives, we had a $6,000 refund from all of the money we had to spend fixing up some rental houses we have.  Counseling classes were covered, with a little extra to spare toward a used car WITH air conditioning (still haven't gotten to that yet).
A friend of mine shared that she was in a deep, dark place, crying out to God, and all of a sudden she heard my voice.  Her phone somehow started playing a voice message from me.  She called me and we talked.  She had no clue I had started counseling, and that I now had the tools to help her through her crises.  God supernaturally answered her prayer through an otherwise impossible means.
I asked people who use my Jesus Text Me service and app how they found it.  One man told me he was really hurting and didn't know where to turn.  He said that God told him to google the words "Jesus Text Me", and he found the app.  That proves that God can move directly in other people to lead them where they need to go, and at the same time, bring people to you.
Another friend needed a down payment for a house but didn't have the money.  Then she checked out grants for down payments and received the entire amount. Once again, God provided in an unexpected way.
So I want to encourage you today to remember – if God calls you to it, He will make a way for it to happen.  If it is God's will, no man can stand in your way or shut a door through which you need to walk.   If God is for you, who can stand against you?  It is God who is working in and around you to accomplish HIS will and purpose for your life, so it is not all up to you. It may be impossible for man, but nothing is impossible for God!  Do what He instructs in the way He leads, and He will do what you cannot do for yourself.
Phil 2:12-13

12 Therefore, my dear friends, as you have always obeyed—not only in my presence, but now much more in my absence—continue to work out your salvation with fear and trembling, 13 for it is God who works in you to will and to act in order to fulfill his good purpose.

Matthew 19:26

Jesus looked at them and said, "With man this is impossible, but with God all things are possible."

Romans 8:8-39

8 And we know that in all things God works for the good of those who love him, who[i] have been called according to his purpose. 29 For those God foreknew he also predestined to be conformed to the image of his Son, that he might be the firstborn among many brothers and sisters. 30 And those he predestined, he also called; those he called, he also justified; those he justified, he also glorified.

31 What, then, shall we say in response to these things? If God is for us, who can be against us? 32 He who did not spare his own Son, but gave him up for us all—how will he not also, along with him, graciously give us all things? 33 Who will bring any charge against those whom God has chosen? It is God who justifies. 34 Who then is the one who condemns? No one. Christ Jesus who died—more than that, who was raised to life—is at the right hand of God and is also interceding for us. 35 Who shall separate us from the love of Christ? Shall trouble or hardship or persecution or famine or nakedness or danger or sword? 36 As it is written:

"For your sake we face death all day long;
    we are considered as sheep to be slaughtered."[j]

37 No, in all these things we are more than conquerors through him who loved us. 38 For I am convinced that neither death nor life, neither angels nor demons, neither the present nor the future, nor any powers, 39 neither height nor depth, nor anything else in all creation, will be able to separate us from the love of God that is in Christ Jesus our Lord.
Your sister in Christ,
Penny