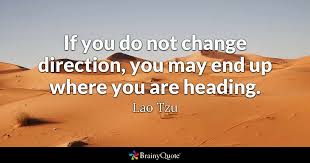 New Years is coming, and that means resolutions. For our church, it means a 3 week fast in January which, for some of us, ends up extending beyond that. It is a time when we tell ourselves we are going to get life RIGHT this time.
As I look at the weight I've gained over the past year, I really have been asking myself what went wrong?  I know, without a shadow of a doubt, that I did what I WANTED to do, because that's what we all do.  Therefore, I wanted to eat more than I wanted to keep off or lose weight.  The 64,000 question is "Why?"
I've been preparing for a month of sermons I'll be doing regarding fasting.  I was asking God what He wanted me to share this year, and up popped an article in the corner of my eye that gave me the answer.  It discussed why we have trouble quitting bad habits.
It linked to article after article of related information in multiple disciplines. Some of what I read explained why Celebrate Recovery Step Studies, Life Patterns and Temperament Therapy each work to some degree.  But suddenly I saw the bigger picture – it's not just one particular 5-Step fix, but a combination of things that allows us to break negative cycles.
These tactics encompass the physical, emotional, intellectual, social and spiritual aspects of our lives.  I believe the reason we normally lose discipline is because we only use tools in a few of these areas instead of all of them, because we want a quicker, easier fix. However, our issues have become more complicated over the years, so there will not be any quick and easy fix.
So, over the next 5 weeks or so, I will be sharing the key elements required for change.  I will be working them right along side of you as I do some literal soul searching about what has and hasn't "stuck" in my life, and how to change that.  I'll give you a little bit to think about this week in preparation for starting next week.
Write down the times you have been successful at being disciplined and doing what you believed you wanted to do. 
What were you successful at accomplishing? 
How long were you successful at remaining disciplined? 
What actions replaced the disciplined actions? 
Why do you think you chose to stop and replace the disciplined actions?
I could write down a ton of answers.  For over 2 years, I was extremely disciplined in my eating and exercising – and then I wasn't. I was very disciplined in my vegan eating and cooking for about a year – and then I wasn't.  Then there are the many seasons of disciplined exercise, up to 5 hours a week – and then a drop to nothing (normally precipitated by a sickness).
I can talk about my spiritual disciplines, such as successfully spending time alone with God before I went to bed and having better sleep and peace.  How about getting up early to read the scriptures?  What about a dedicated prayer time and prayer list?  All things I have done faithfully – for a season.
Socially, I was determined to be more proactive in my friendships, reaching out more often to people – but I didn't keep it up.  In other relationships, I wanted to get closer to people and work through my intimacy issues. When upset, I didn't want to withdraw and isolate, which is my pattern, but wanted to develop healthier responses that could nurture my relationships.
Now, I don't expect to get everything right all of the time. I have had some successes, like keeping my commitment to visit my parents twice a month, and until my recent sickness, to be constant to minister to those in my groups and sites.  However, I believe God is calling me (and you) to apply ourselves to obtaining the FULLNESS of His Spirit and His Wisdom. 
He wants to teach us more, to empower us more, so we can be more like Him in all areas of our lives. He wants to reveal to us more of who we are, so we can see ourselves as He sees us. He also wants us to be able to love God and love others the way Jesus loves the Father and others, and that, we must admit, will require a lot of change in our lives.
So start with the questions I posed above, if you are serious about change right now.  Walk with me as I learn more about myself and about my God, and by His Spirit be transformed by the renewing of my mind. I want to learn from you and your stories as much as you will learn from me, so please share your answers with me.  Today we embark on a new journey together – to be changed into His likeness.