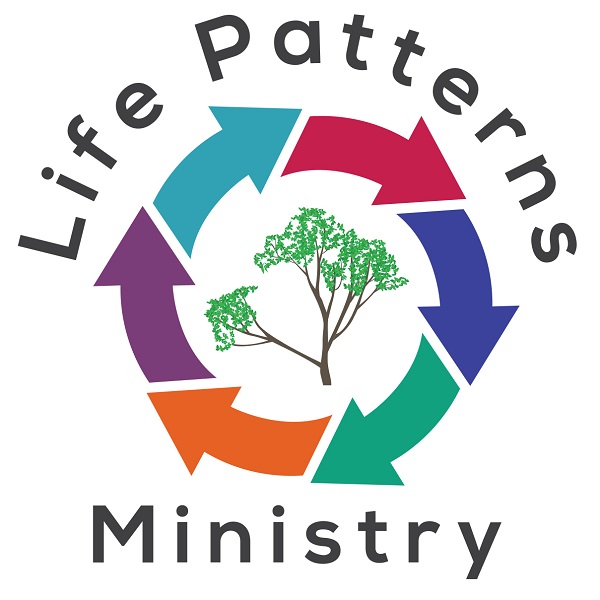 In my quest to overcome my continuous stream of unnerving, underlying fears, I have come to learn some helpful tips. 
First, if I stop and re-set myself to a peaceful state before I officially start my day, I have a standard, a benchmark, with which I can check my physical and emotional states throughout that day.  I found out this morning that, even in the midst of my nervous state, by sitting in God's presence and doing nothing, I was able to achieve a heavy peace that is lasting even as I write this.  It is definitely the peace that passes all understanding that is guarding my heart and mind in Christ Jesus.
Secondly, if I only think about today's comings and goings, I will have much fewer things to be fearful about.  I missed my devotion yesterday, and I realized how much I missed when I did.  The devotion for both yesterday and today are about fear, and God being not only with us, but He goes ahead of us to prepare the way for us.  I could have used that information yesterday.  If I had only listened and obeyed God's command to me to start out my day by reading His Word and spending quiet time in His presence, I wouldn't have needlessly suffered with fear. 
Thirdly, there is no one-time fix for my condition; I have developed, among other things, an addiction to fearful thoughts, and I will spend the rest of my life dealing with that addiction, along with my addiction to pleasure and food.  I can't "cruise" for any length of time and think my flesh will somehow be redeemed and want to do good things that benefit me.  That will never happen – I have to be on my guard every day..
That can mean only one thing:  just like any other addict, I have to learn to take life one step at a time, one day at a time.  I can't store up my peace, or my moments of self-control and obedience, and then bring them out at will to cover tomorrow's moments of weakness.  Just like manna, which spoils if you try to gather and store up more than you can eat for that one day, we have to get our daily bread, our daily sustenance, our daily source of survival, from God every day.
It all really boils down to hearing and obeying. The Hebrew word is "shema", which means not just listening for, but hearing and obeying God's voice.  Judaism has "The Shema", which "is an affirmation of Judaism and a declaration of faith in one God. The obligation to recite the Shema is separate from the obligation to pray and a Jew is obligated to say Shema in the morning and at night (Deuteronomy 6:7)."   From http://www.jewishvirtuallibrary.org/jsource/Judaism/shema.html
The same source explains: "When a person is praying alone, he begins the Shema with the phrase "God, Faithful King" (El melekh ne'eman) to bring the number of words in the Shema up to 248, the number of parts in the human body. This indicates that the worshiper dedicates his or her whole body to serving God."  I find that interesting that Jews are called to dedicate themselves, every morning and every evening, to serving God with their entire being.   I also find it wonderful that by adding "God, Faithful King", the person is reminding themselves that God is not only a faithful God, but also King over ALL THINGS.
I have been wrong to seek out a "one-time" fix for my issues.  There is none. Yes, I believe in deliverance from addiction – I've seen it with my own eyes.  But our old mindsets can trip us up, and Satanic distractions and disruptions are always just a breath away.
L.B. Cowman, in Streams in the Desert, wrote:
God is in every tomorrow,
Therefore I live for today,
Certain of finding at sunrise,
Guidance and strength for my way;
Power for each moment of weakness,
Hope for each moment of pain,
Comfort for every sorry,
Sunshine and joy after rain.
There was also a poem by J. Danson Smith printed in the devotional book (these are the first three verses, and I've bolded the phrases that sound like my own fearful thoughts):
Dark is the sky! and veiled the unknown morrow!
Dark is life's way, for night is not yet o'er;
The longed-for glimpse I may not meanwhile borrow;
But, this I know and trust, HE GOES BEFORE.

Dangers are near! and fears my mind are shaking;
Heart seems to dread what life may hold in store;
But I am His – He knows the way I'm taking,
More blessed even still – HE GOES BEFORE.

Doubts cast their weird, unwelcome shadows o'er me,
Doubts that life's best – life's choicest things are o'er;
What but His Word can strengthen, can restore me,
And this blest fact; that still HE GOES BEFORE.
So I have to start all over (thank God for a million chances to do that), and pray for God's grace:
to live day by day,
to meet with him before I start trying to accomplish anything for myself to obtain His peace,
to recognize when I have moved out of that peace and into mistrust and fear,
to listen for his voice and OBEY what He says at that moment,
and to only think about what is necessary to accomplish what God has set before me for that day.
How do you make sure you stay in God's will every day? How do you know when you've somehow slid out of His good and perfect will?  What is He speaking to you TODAY, and are you OBEYING His word?  May God give us the grace to be all that He intends for us, without putting added expectations and pressure on ourselves that does not come from Him.
Penny Haynes