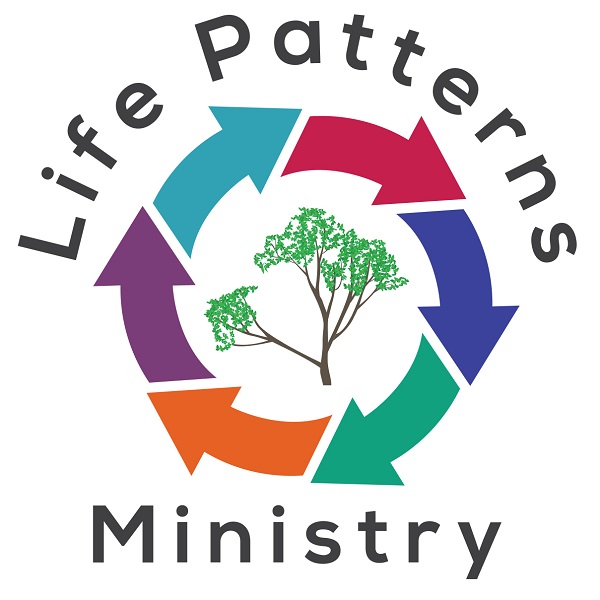 I read a very interesting devotion the other day.  It was based on Hebrews 12:1, which simply reads "Let us run with patience."  I'm sure I've read it a million times before, but this book pointed out the oddity and importance of this scripture.
"Running" and "patience" seem to be diametrically opposed.  When you are running, you are normally in a rush and not patient.  And when you are being patient, you think of being still.  But Paul tells us we are to RUN with PATIENCE. 
I think this has special meaning for those of us who fall into the extremes of either running (away from our problems or toward a possible escape) or being patient (being so still, we give up hope or stop interacting with the rest of the world).   When you have depression, you sometimes try to fill your day, mind and life with so much stuff that you can't think about what is depressing or angering you.  At other times, you just lay down, curl up in the fetal position and wait to die.
For me, I'm a "runner".  I would "run" in my mind constantly.  It was exhausting, never letting my mind rest or wander, for fear I would be terrorized by the incredibly strong emotions I was trying to avoid experiencing.   I would fill my day with mental challenges or distractions until I fell, exhausted, into sleep. 
I was running, but my running was a sign of my agitation.  I was actually frantic to escape the impending feelings of depression and suicidal thoughts.  I was scared to be still and let it all wash over me.  I was terrified of facing whatever was haunting me because I didn't believe God would heal me, and no good would come out of it.  I ran out of IMpatience.
Some of you may be "sleepers", avoiders by simply zoning or tuning out.  You just shut your mind down, possibly really staying in bed to avoid any possibility that things could get any worse.  But this "still" avoidance is just as much fear-based as my running is.  There is no trust in shutting out God and the world, and where there is no trust, there can be no patience.
Patience insinuates endurance, perseverence.  In the bible, there are two types of patience.  Patience with things, and patience with people.  Patience means dealing with the same situation over and over and over again, much to our dismay.  But patience does not mean doing NOTHING.  For Christians, patience means trusting God while we continue to run the race to grab hold of the prize of the high calling of God in Christ Jesus.
Hebrews 6:12 says:
We do not want you to become lazy, but to imitate those who through faith and patience inherit what has been promised.
We are not to stop doing things, nor are we to try and do everything.  We are to put our faith into everyday action while we patiently and eagerly expect (which is the definition of hope) God to do His part in our situation.
These scriptures describe our Christian life as a race to be RUN:
1 Corinthians 9:24
[ The Need for Self-Discipline ] Do you not know that in a race all the runners run, but only one gets the prize? Run in such a way as to get the prize.
Galatians 2:2
I wanted to be sure I was not running and had not been running my race in vain.
 
Galatians 5:7
You were running a good race. Who cut in on you to keep you from obeying the truth?
 
Hebrews 12:1
Therefore, since we are surrounded by such a great cloud of witnesses, let us throw off everything that hinders and the sin that so easily entangles. And let us run with perseverance the race marked out for us,
My escapism running was like Galatians 2:2 – I was running in vain.  I was going nowhere and accomplishing nothing, either in me, or in the Kingdom of God.  I wasn't going to get any prize.   Galatians 5:7 shows that obeying the truth results in "running" after the things of God.  And Hebrews 12:1 reminds us we are to throw off everything that hinders and entangles so we can run with perseverance the race marked out for us. 
The last verse means you have to occasionally stop and evaluate what is hindering you, like untied shoelaces, or pants that are too long and can trip you up, or an unnecessary weight you are carrying.  Avoidance can mean that you run in a way that causes you more pain, and hinders you from reaching the goal.  It's a balancing act of keeping your eyes on Jesus, continuing to run toward Him, believing He is going to protect you during the race and reward you at the end of it. 
So are you running the race with patient endurance and perseverance?  Or have you given up and laid down along the side of the road?  Maybe you simply stayed in bed and never laced up your running shoes.  Maybe you are running, but it is out of panic and not in peace and faith.  Or maybe, you are trying to run someone else's race instead of your own.
Ask God for the patience to run your race in a way that brings glory to God in front of others, and transforms you into the image of Christ in private.   He is faithful, He will do it, and you will be able to say, like Paul, that you finished the race, and then you will fall into God's arms forever.
Penny Haynes