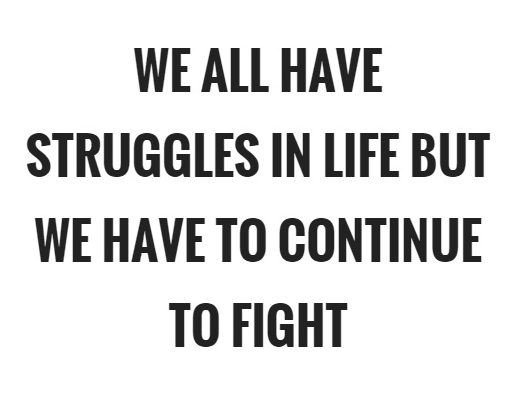 I have been dealing with health insurance problems.  Doctor says they've submitted a claim, insurance says they haven't.  Hospital says insurance has denied their claim, insurance says they haven't.  I can't control anyone, no one will put anything in writing.  One day the insurance company swears I don't have mammogram coverage, then a month later they say they do.  Have you ever wanted to reach through the phone and strangle someone??? (I know, that's not very Christian, but it's FLESHY Christian!)
I was getting incredibly stressed out.  I didn't even want to go to Celebrate Recovery last night – I just wanted to go to bed.  I've been obedient to get up at 5:45 every morning to exercise and have devotion, and not only do I not see any outward difference, the only things apparently tightening up are my ham strings! (Ouch!)
So I asked God the same question you always ask.  "God, why does it always have to be this hard?"  And God responded with "What made you think that at some point on this earth, you could hit cruise control and you wouldn't have any more struggles?"  It just smacked me in the face.  My unrealistic expectations almost soured me on God and life.  Luckily, my very realistic God brought me back in line through the Holy Spirit's voice.
You know, we can ruin our own lives with bad attitudes that are based on wholly unrealistic expectations.  Do you know that if you have a roof over your head, and food to eat, you are among the elite in the world?  Over 795 million people in the world go without enough food to eat, and we complain because we are having trouble getting our health company to connect with our medical providers, making calls on our cell phones on our breaks on our jobs, going home in our vehicles to a safe place, and complaining about the food we are or are not eating. Perspective is everything.
As long as we are in a fleshly body, our body will want whatever it wants, whenever it wants it.  That will never change. We will have cravings and be easily manipulated by our senses.
As long as we are in this sinful and fallen world, we will have to deal with broken and selfish people (and they will have to deal with broken and selfish "us").  They will make decisions that will adversely affect us, and we will continually have to trust God that He will still re-arrange everything so that His purpose and plan for us is not affected.
If we continually expect life to get EASIER, we will consistently be frustrated and dissatisfied with life.  But God never promised it would be easy – only that it would be worth it.  When the Hebrews left Egypt, they had to spend 40 years in the desert to turn slaves into soldiers, because they were going to have to fight for their Promised Land.  It was hard, and many complained and died in the wilderness from their lack of trust in God.
You would have thought that, once they got to the land of milk and honey, all would be swell.  But no, they had to fight to KEEP the Promised Land as well.  We have to fight to keep our faith, just as the Apostle Paul did.
2 Timothy 4:7 – I have fought the good fight, I have finished the race, I have kept the faith.

So when things are hard, just remember, God has promised to take everything that happens to those who love Him and are called according to His purpose and work it for their good.  But the good He promises is not that everything will work out in this life.  It is that He will use everything to conform us to be that much more like Jesus.   
Romans 8:28 And we know that in all things God works for the good of those who love him, who[a] have been called according to his purpose. 29 For those God foreknew he also predestined to be conformed to the image of his Son, that he might be the firstborn among many brothers and sisters.
The Serenity Prayer says something that always puts things in perspective to me.  It ends with:
That I may be REASONABLY happy in THIS life, and SUPREMELY happy with Him in the NEXT.
We can only expect reasonable happiness in this life; asking for supreme happiness is asking for too much on earth.  But we can look forward to it in the next life, and dream about it while we are here, and experience glimpses of it when we are filled with the Holy Spirit.  I must remember to put on my armor and be a good soldier for Him, and look forward to my soon coming rest.
Your sister in Christ,
Penny